Whale Watching Cruise with Zolna Yachts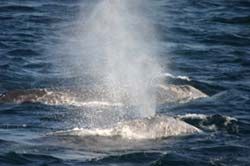 Join Zolna Yachts for an up close and personal whale watching cruise. The season is from approximately December 19th through March 31st. The whales migrate from Alaska to the lagoons of Baja California, where the females give birth to their calves. They typically spend several months in the warm Baja California waters, time for their young to grow strong enough to make the journey home, before making their way back north again in the Spring. It is the longest known distance any mammal migrates on an annual basis and is truly an extraordinary spectacle to observe.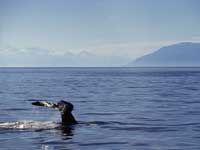 With 70 miles of coastline directly in the migration path, San Diego is an ideal destination to see this impressive parade of gentle giants. According to the Birch Aquarium in San Diego, gray whales generally travel alone or in pods of two or three but more may be seen traveling together during peak migration season. These giants are roughly the width of a basketball court and cruise at an average speed of five knots (about six miles per hour). There is nothing more magical and spiritual than to see whales in their natural habitat. The excitement is extraordinary when we come across a pod of Grey, Blue, Minke, Finback or the amazing Humpback whales.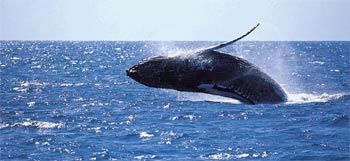 Though Grey Whales are the most likely to be seen, other whales such as the Humpback, Pilot, Fin, Blue and Minke have also been spotted. Observe other wildlife such as sea lions, three types of dolphins (Common, Pacific White Sided & Rissos) and a variety of birds, including Blue Herons, Brown Pelicans and Cormorants, while cruising along our picturesque shoreline.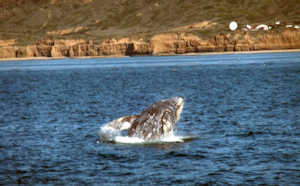 For an up close and profound experience on our whale watching cruise, the Ohana Pacific is the perfect 6-pack charter. For larger groups up to 49 guests, the Nerissa gives great views for everyone aboard. Consider adding this cruise with overnight lodging aboard the Suite Paradise Houseboat.