Come Stay with Zolna Yachts
To better serve our customers, we're combining the 3 phases of our business, lodging, charters & yacht brokerage, under one name, Zolna Yachts. Ownership has not changed nor has our commitment to our customers and the top-notch service we provide. Therefore, San Diego Bay Vacation and Zolna Yachts Charters are now referred to as just 'Zolna Yachts'.
Zolna Yachts is a unique company specializing in overnight accommodations on the San Diego Bay, private bareboat yacht charters and yacht brokerage services. Zolna Yachts has revolutionized the way San Diego visitors and locals alike look at vacation rental property. We provide a truly unique and wonderful way for all our guests to experience San Diego."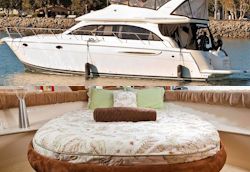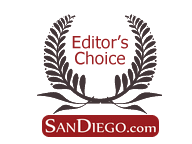 The ultimate in waterfront lodging!
Read more…
San Diego
64°
clear sky
humidity: 87%
wind: 6mph NNW
H 57 • L 44
Weather from OpenWeatherMap
Click for
Yelp Reviews
,
Google Reviews
or
Trip Advisor
reviews….
The memory that has been created for me and my kids the last few days has been one we will cherish for a very long time. Your gracious hospitality has been most appreciated. The yacht has been amazing and the cruise was terrific. So unique, so special, so incredible!! Thank you so much for a fantastic time. We will be back!
Thank you so much for not just the pleasant experience in America's finest, but for the hospitality and caring that adds so much to the experience. Your interest in us as people and our own experiences, make you special./testimonial]

A fantastic stay on a superb boat with wonderful hosts in Amos and Shari. We had a relaxing stay and even caught a few fish. Everything was absolutely first class and we shall be recommending the Ohana Pacific to all our friends back in the U.K.
We feel like we are the privileged friends of a great couple who loaned us their yacht for a week. What a pleasant experience it was! The yacht is very nicely equipped and extremely comfortable. The tour of San Diego Bay was one of the many highlights of our week, made especially nice by the pleasure of your company. Thank you very much.
What a wonderful and memorable honeymoon you helped provide us on the amazing Ohana Pacific! I couldn't have dreamed of a more wonderful experience then we had. Your yacht is amazing and beautiful and provided us the private retreat we were looking for. Your hospitality and accommodations are better than any hotel I have ever stayed at. The sunset cruise was magical and something I would never tire of doing in a hundred years! We will surely be back to enjoy this wonderful treat again. I was touched at how very kind you both were to us and helpful when questions came up.